Sportsbeat is focused on everything Notre Dame, with a daily focus on Notre Dame Football. Darin Pritchett, Sean Stires and company break down all the latest sports news and preview upcoming action. The top rated program has been on the air for over 20 year talking Notre Dame sports.Catch Sportsbeat weekdays starting at 4 on Sports Radio, 96.1 WSBT, wsbtradio.com and the Sportsbeat App.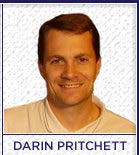 Darin Pritchett – Host
Host of WSBT Sports Radio's live Weekday Sportsbeat and Gameday Sportsbeat, Darin Pritchett has been talking sports all of his life. Host for 20 years, Darin loves taking calls from listener's discussing players, coaches, game plays and all things sports every weekday between 4 and 7 pm.
Listeners love Darin's broad knowledge of all the popular sports played and of the local teams as well as Regional and National sports. Of course, here in the South Bend region, there's nothing like analyzing Notre Dame football! His expertise and enthusiasm for Notre Dame sports is contagious to his listeners and sparks lively discussions and strong opinions!
A longtime resident of South Bend, Darin enjoys spending time with his two children in addition to his sports interest.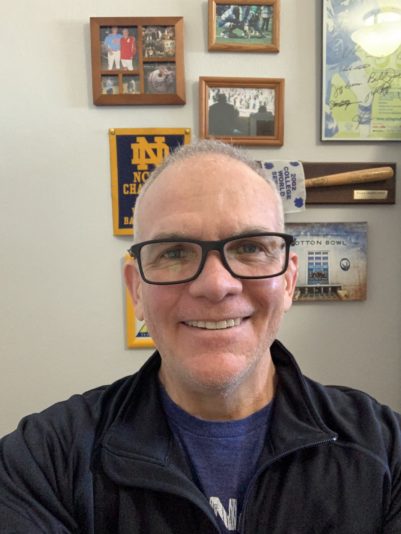 Sean Stires – Co-host
Sean Stires has co-hosted Weekday Sportsbeat since 2016, but he brings more than two decades of experience covering Notre Dame sports. Sean's time in the South Bend era started in the fall of 2000 and he's covered every Notre Dame football season since. In his time on the radio in Michiana, his experience includes stints as the radio play-by-play voice of Notre Dame Women's Basketball and Notre Dame Baseball.
In addition to Weekday Sportsbeat, Sean also co-hosts Gameday Sportsbeat and the Notre Dame Football Postgame Show, before and after every Notre Dame Football Game. He currently serves as the "voice" of ND Women's Basketball and also does play-by-play for Mishawaka football and basketball as well as other select area high school events.
Sean was born in Oceanside, California while his dad served in the Marine Corps, but he was raised primarily in Kansas, where his mom was born and raised. He served four years in the U.S. Army, where
he trained and worked as a Russian linguist, he returned to Kansas and earned a Broadcast Journalism degree from the University of Kansas. He has worked in radio and media since 1994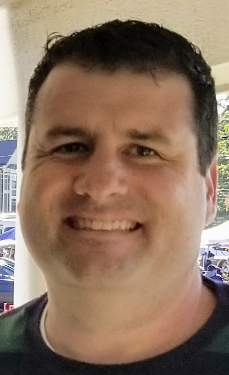 Vince DeDario- Co-host
Vince has been with WSBT for three years as a color commentator and co-host of Sportsbeat. He began his radio career by winning the "Dream Job" competition back in 2004 which awarded him a seat as the co-host of the Notre Dame Pregame Show alongside Sean Stires. Since then Vince has contributed to the Sean Stires Show, done color commentary for the Martin's Spotlight game of the week as well as color for Mishawaka football, basketball, and baseball. Since early 2020 he has also contributed as a co-host of Sportsbeat with Sean and Darin.
When not on the air, Vince is a physical education teacher at Riley High School where he is also the head baseball coach. He is also the football analyst for Irish Breakdown which covers all things Notre Dame.
Vince has been married to his wonderful wife since 2004 and has five kids: Dylan ('07) Ella ('09), Lily ('09), Chloe ('12) and Liam ('15). He is a graduate of Mishawaka Marian ('99), Holy Cross College ('01) and Indiana University ('04).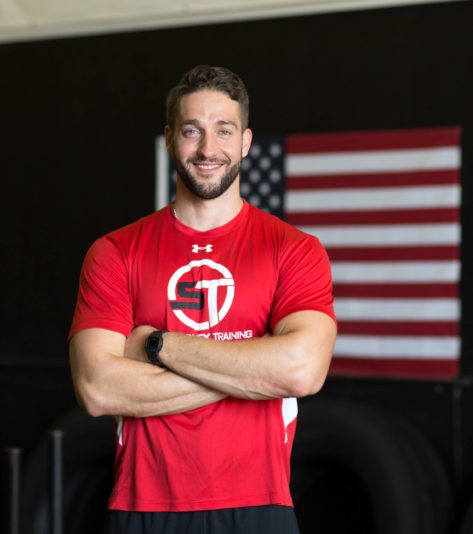 Evan Sharpley – Contributor
"I am very excited to add my knowledge, insight, and perspective! From my time as a youngster, my recruitment in high school, and the amazing opportunity to play at one of the most prestigious universities in the world, I have obtained a unique view of athletics and community.
Graduated from Marshall (Mich.) High School. Capped multiple sport career at Marshall HS by receiving Michigan male athlete of the year award (for `04-'05) from Detroit Athletic Club. Earned 11 varsity letters at Marshall (four in football, four in baseball and three in basketball).
At the University of Notre Dame, I had the amazing opportunity to play football and baseball. I appeared in 19 games during my career with two starts at quarterback. As a member of the Irish baseball team I earned monograms and led the Irish baseball team in `08 with 13 home runs and .691 slugging percentage and recorded a .326 batting average while driving in 40 runs. Was drafted in the 50th round by the Seattle Mariners in the 2009 MLB First-Year Player draft & played two years in the Mariner's organization winning championships with both teams.
I completed my B.A. in History and Education through Notre Dame's College of Arts and Letters. I am also a licensed teacher in the state of Indiana. Also, completed a master's degree in teacher leadership. Currently owns, operates Sharpley Training in Elkhart, IN and works in outside sales for Dicor Products and Vixen Composites."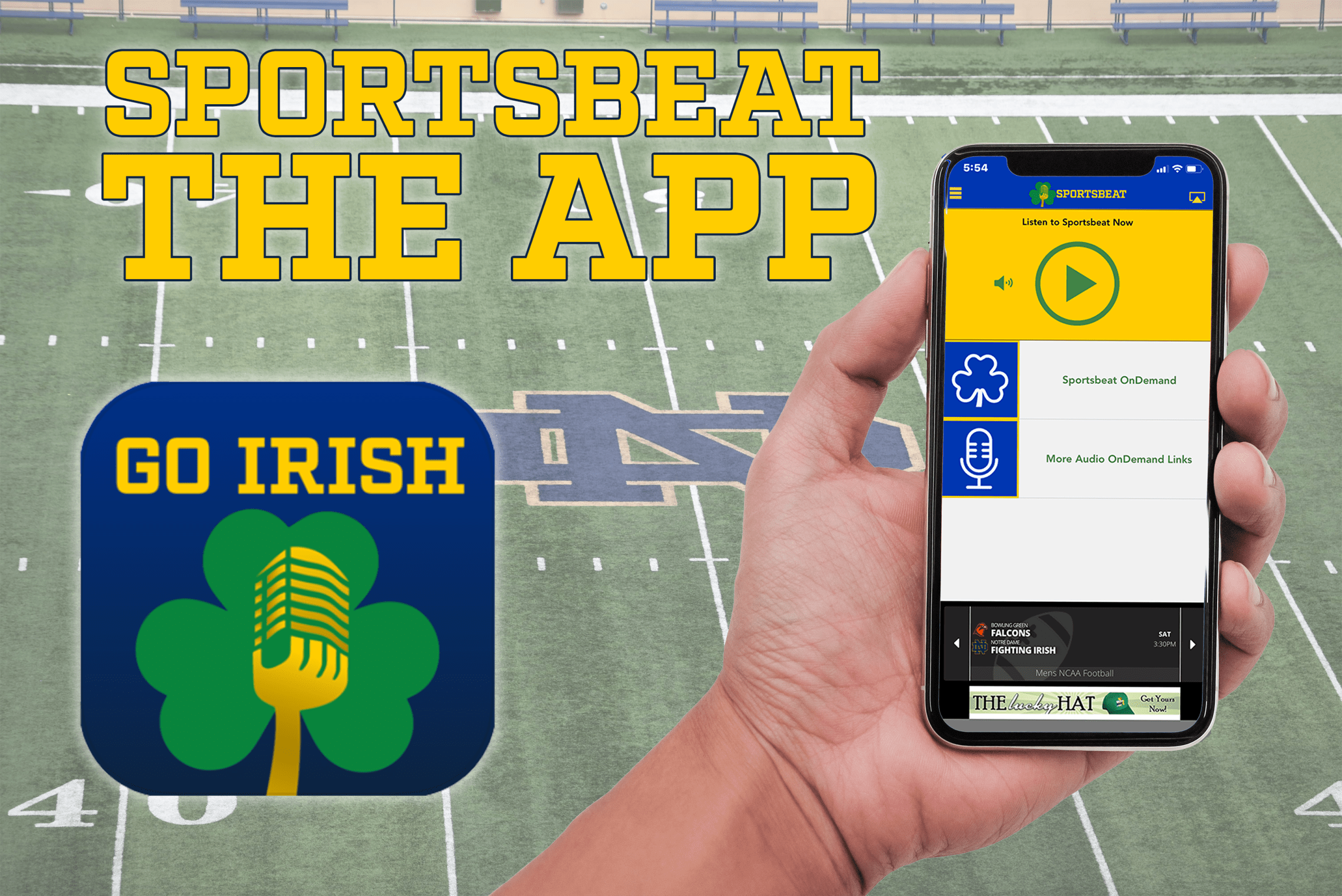 Subscribe to our Podcast:
Subscribe to
Weekday Sportsbeat - 96.1 FM WSBT Radio
Or subscribe with your favorite app by using the address below
Listen to the Latest Podcasts: