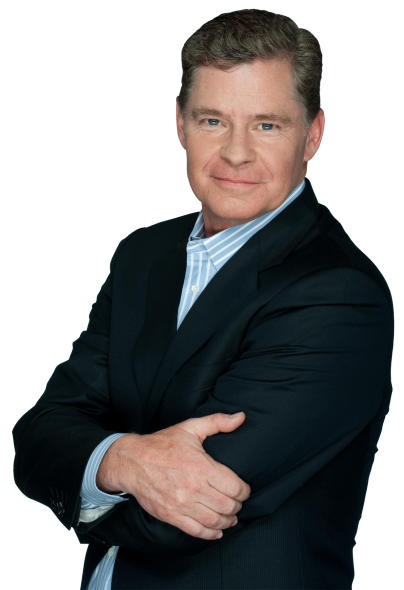 Dan Patrick
Legendary multi-platform sports host Dan Patrick entertains America every weekday morning on The Dan Patrick Show. The program is simulcast live on TV on DIRECTV's Audience Channel and on Fox Sports Radio Network. Dan is seen by over 1 million viewers weekly and is heard on 287 radio stations nationwide.
The Dan Patrick Show features the most extensive A-list interviews from the world of sports and offers Dan's unique perspective and dry sense of humor on the top stories and personalities of the day.
Dan is a senior writer for Sports Illustrated and hosts Football Night in America (on NBC). He also hosts Sports Jeopardy!, distributed by Crackle. Dan may be best known as an anchor on ESPN's SportsCenter, where he hosted the show with Keith Olberman, Stuart Scott and Rich Eisen from 1989-2006. He hosted The Dan Patrick Show on ESPN Radio from 1999-2007. The Dan Patrick Show also airs on NBCSN and AT&T's Regional ROOT SPORTS channels.