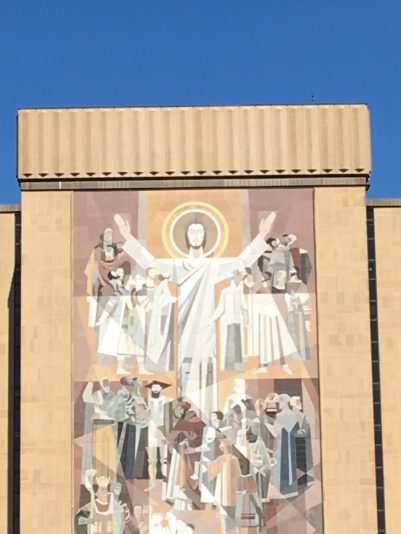 by WSBT 22 Sports
Notre Dame improved to 2-0 over the weekend, with a win over Toledo.
For a casual fan, Saturday's game was a thriller, but for die-hard Notre Dame fans, it was cause for concern. And for the Irish themselves, it certainly wasn't good enough.
Notre Dame escaped an upset on Saturday as much as they improved to 2-0. The rankings reflect that as Notre Dame dropped from 8th to 12th in this week's AP poll.
Brian Kelly gave a litany of things that need to improve– from blocking and turnovers, to the team's tendency to give up explosive plays on defense.
He told us Monday afternoon that nobody on the team is content with they way they've looked after two games.
"Winning is not simply their standard, right? They want to be champions," said Coach Brian Kelly. "And they know that this performance the last couple of weeks was good enough to get a win, but it's not going to take them to a championship level. They know, we know as coaches, we have to coach better and they have to play better. I don't think there's anybody in the building walking around going, 'I think this is the best 2-0 football team we've ever had before,' but we also remember that in 2018 we had the hands team on the field against Ball State and we went undefeated that year. And that was a 4-8 team in the MAC. So there's no panic, we've got to get better, we know the things that we have to work on, we are transitioning some personnel. But we are committed to play to a higher standard and I think our guys, if you're asking what the pulse is, nobody's content with– as coaches or players– just winning games without playing to a standard. And we're not playing to that standard, and we'll keep working towards that end."
Notre Dame plays Purdue Saturday. The Boilers are also 2-0.
Complete game day coverage begins at 9:00; the kickoff is at 2:30 on your home for Irish football and men's basketball: Sports Radio 9600 AM WSBT.