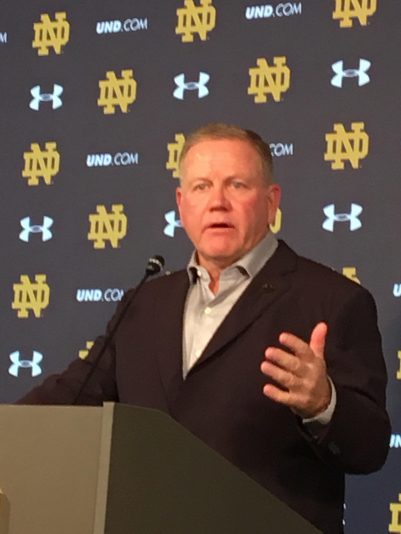 Notre Dame football is doing well so far in preseason conditioning, with only two positive coronavirus tests out of over 350 administered.
Coach Brian Kelly says he's pretty confident they'll get through to the start of the season, but it gets trickier after that, with other students back on campus.
Kelly told 96.1 WSBT's Dan Patrick Show on Tuesday the players are going to have to police and motivate each other.
The Irish are currently scheduled to open at Navy on Labor Day weekend, but the schedule could change, a little or a lot, depending on the virus, as we go through the fall.
Spring football is a possibility if the fall schedule falls apart.