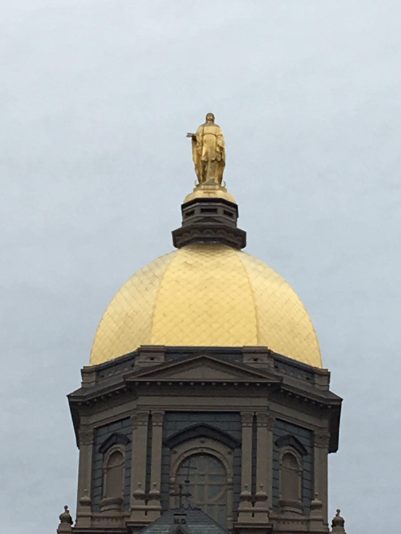 by WSBT 22 Sports
Brian Kelly was happy to deliver a heath update on Thursday.
"For the first time since September 8th, we have nobody in quarantine or isolation.," Kelly said during a Zoom conference call with local media members.
It's been nearly four weeks since a coronavirus outbreak sidelined a third of his football team, forcing Notre Dame to postpone it's game against Wake Forest on September 26th, and jeopardizing the remainder of the season.
Now, Notre Dame is completely healthy with regards to the virus, and that has made a noticeable difference in how the Irish have been able to prepare for the next game against Louisville.
"When you have all your guys back you feel complete," says Kelly, who added that this week has felt the most "normal" of any week he's had since the team returned for camp over the summer.
"When you've got your team is together, you have depth. You have competition. You have practices that are different because they're structured in a manner that brings competitiveness out during your preparation."
"That's extremely positive in so many areas."
No. 4 Notre Dame hosts Louisville Saturday at 2:30 pm. Hear the game on your home of the Irish, Sports Radio 96.1 WSBT.