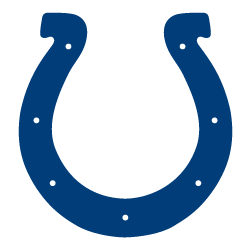 The Indianapolis Colts struggled Sunday against a Los Angeles Chargers team that was executing well, but managed to come back and force overtime before falling, 30-24, in the NFL season opener for both teams.
Normally reliable kicker Adam Vinatieri missed two field goals and an extra point for the Colts (0-1).
Trailing by eight points in the closing minutes, the Colts mounted a drive capped by T.Y. Hilton's 19-yard touchdown reception from Jacoby Brissett, and a successful two point conversion with 38 seconds remaining in regulation to force overtime.
But the Chargers (1-0) won the coin toss, took the ball, and never let the Colts have a chance to score. Austin Ekeler's 7 yard run capped the drive for a 30-24 win.
The Colts head to Nashville this week to play the Tennessee Titans at 1:00 p.m. Sunday on 96.1 WSBT, The Sports Leader.
The Chargers will play in Detroit against the Lions.