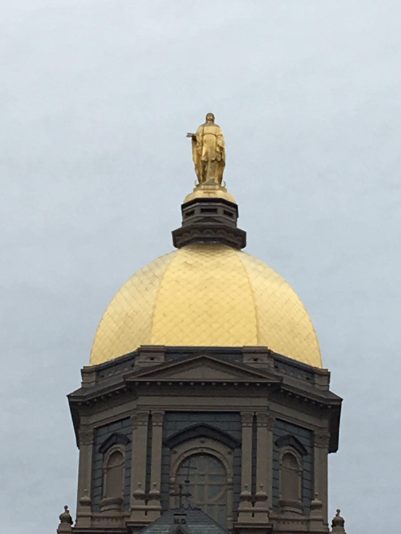 After struggling in the first half, Arike Ogunbowale scored 19 of her game-high 30 points in the fourth quarter as number 1 Notre Dame downed number 2 Louisville, 82-68, Thursday night at Purcell Pavilion.
Brianna Turner added 16 points and Jackie Young had 14 for the Irish, who just regained the top spot in The Associated Press poll this week.
It was the second time the Irish had hosted a number 1 vs. number 2 game this season. On December 2nd, the top ranked Irish lost to then number 2 UConn, 89-71.
Thursday night's win in the only scheduled meeting between the teams this season could give the Irish an important leg up in NCAA Tournament seedings come March.
Notre Dame hosts Wake Forest at 1:00 PM on Sunday.