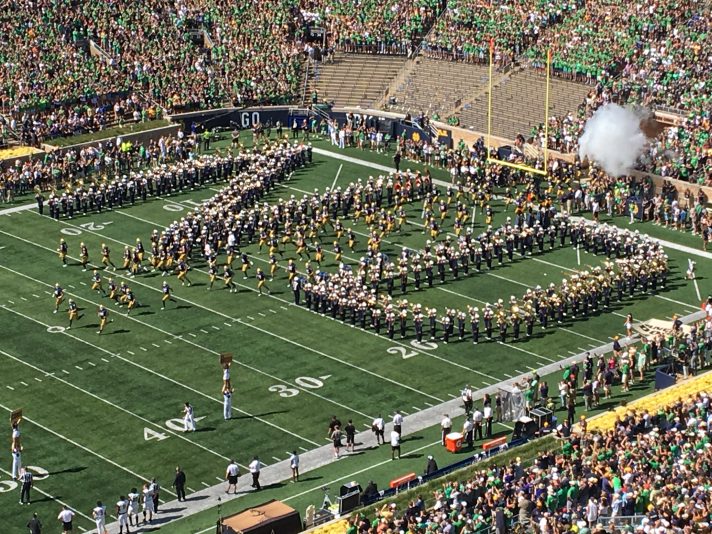 by WSBT 22 Sports
Notre Dame and Florida State will meet on Saturday just three days shy of the 25th anniversary of the "Game of the Century".
In 1993 No. 2 Notre Dame defeated No. 1 Florida State 31-24 to add another chapter to an exciting rivalry between two historic college football programs.
Unfortunately for Florida State, the similarities between this year's team and the 1993 squad end with the nickname.
The 2018 Seminoles have struggled to a 4-5 record and are coming off of a 47-28 loss to North Carolina State., but Notre Dame Head Coach Brian Kelly believes this team is showing signs of improvement.
"Florida State is a talented football team, there is no doubt about it, and they've improved throughout the season. You know, they've gone through some fluctuations on the offensive line but the one thing that is consistent is their play makers." said Kelly.
The Seminoles have yet to name a starting quarterback this week. Junior Deondre Francois was the starter at the beginning of the year but suffered an injury that held him out a week ago. Redshirt Sophomore James Blackman delivered a stellar performance in the losing effort, throwing for 421 yards on 29 completions with four touchdowns and just one interception.
"They're a football team you really have to respect, if not, they can certainly do some damage." said Kelly, "For us we have to play with a better sense of urgency for the entire four quarters and continue to play to our standard."
Game time conditions will be cold, with temperatures during the game in the upper 20s to low 30s.
Tonight's (Thursday) Brian Kelly Show will move to our sister station Z 94.3 at its usual time of 7:00 PM, because of Irish basketball on 96.1 WSBT.
Notre Dame and Florida State will kick-off at 7:30 pm EST at Notre Dame Stadium. Complete game day coverage rolls at 2:00 on 96.1 WSBT.